Leaders in homogenizer technology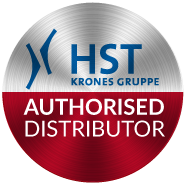 HST are leaders in homogenisation technology. Backed up by many years of experience, the HST team has an exceptional level of professional knowledge and expertise in the engineering, production, service and sales of high-pressure homogenizers.
A long history in homogenization technology.
In 1898, Wilhelm G. Schröder built his first high-pressure homogenizer for Eismix in the north German city of Lübeck.
In 1900, the technology was exhibited at the World's Fair in Paris.
In 1965, the world's leading manufacturer of homogenizers Manton Gaulin USA acquired the Lübeck-based company.
The company relocated to Denmark at the end of the 1990's. Former employees of APV-Gaulin subsequently founded HST (HST = Homogenizer Service Technology) on the outskirts of Lübeck.
Engineering development and enhancement of the homogenizers has been ongoing for nearly 17 years. Production takes place in Dassow. In response to increased demand, the company has constructed a new office building and new production facilities.