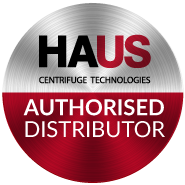 Decanter centrifuges are used in separation of the solid-liquid or solid-liquid-liquid suspensions. The machine is consist of a solid cylindrical bowl rotating at high speed, a scroll rotating in the same axis with a slightly different speed, gear box adjusting the speed difference and the body which carries all the rotating elements.
The product is fed along the centre line to a fixed distribution room within the bowl and then accelerated into the bowl by centrifugal force through the feeding point. This centrifugal force then causes the suspended solids (the cake) to settle and accumulate at the bowl wall. The cake is discharged by scroll from the conical part meanwhile clarified solid and water or only liquid flows back along the bowl and is discharged through the cylindrical end of the bowl by plates which can adjust the level of liquids.
* Speed difference between bowl and the rotating scroll l is defined as the "differential speed".
All the parts in contact with the product is made of stainless-steel. Moreover, in order to establish maximum security all bowl parts are manufactured with centrifugal casting method. Thus, a weldless bowl part with homogenous micro structure and without micro crack faults is produced.
Technical Data
Decanter
Bowl material : Centrifugal spun cast duplex stainless steel 1.4462
Scroll body material : Stainless Steel AISI 316
Protection on flights against wear : Flame sprayed TC coating
Gearbox Type : Sumitomo CYCLO
Frame material : Carbon steel St37
Painting : Epoxy paint (Primer 25-35 μm, 2nd coat 40-60 μm and final coat 40-60 μm)
Bowl Motor : WAT / 45, 55 or 75 kW / 2P / IE1 / 400V-50Hz-3ph
Scroll Motor : WAT / 11 kW / 4P / IE1 / 400V-50Hz-3ph
Control Panel
Material / Protection Class : Electrostatic painted carbon steel / IP 54
PLC type : Siemens ET200S
Software : Siemens Simatic Manager Step 7 V5.5
Touch screen : Siemens 6 " KTP 600 Colour DP
Dimensions
L x W x H (mm) : 5350 x 1380 x 1560
Weight : 6600 kg
Applications
Fruit Juice
Alcoholic Beverages
Sesame Oil
Palm Oil
Cacao Oil
Edible Oil
Fish Oil
Avocado Oil
Wine
Vegetable Juice
Starch and Yeast
Technical Drawings