Over 60 years experience in filling technology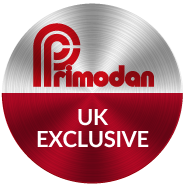 Primodan is a Danish-owned company designing, manufacturing and supplying plants and equipment for the dairy and food processing industry. Primodan excel in the design and supply of filling and packaging machines for markets worldwide.
Primodan is known for its unique design and manufacturing capabilities of filling and capping machinery in general, but especially for its filling, coagulation, sealing and packaging equipment for the rapidly growing industry for UF cast cheese.
Primodan produces several well-known ranges of filling and packaging machines for use in highly efficient production lines. Primodan filling and packaging machines are equipped with specialized filling systems for the filling of liquid and semi-liquid products, such as yoghurt, margarine, cream cheese, ice cream and many other products into pre-formed cups.
Over time and as a consequence of the dedication and effort, the Primodan name has become synonymous with high quality and efficiency as it has with the application of know-how and innovation.