Turnkey stainless steel tanks for dairy, food and chemical process solutions

Specially designed plant in various diameters for customers requiring bespoke solutions.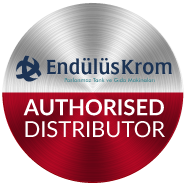 Endülüs Krom manufacturers stainless steel dairy tanks and machines and has proven itself throughout the world with the installation of complex food plant.

Offering optimal solutions to customers with 2D/3D dimensional design across a wide range of industries.
Applications:
Storage tanks
Mixer tanks
Insulated tanks
Heating/cooling tanks
Filtrations
On vehicle tanks
Turnkey food
Chemical tanks
Automotive tanks
EndulusKrom's vision is to look to the needs of the food industry and deliver the ultimate in stainless steel tanks. 
With a young and dynamic team, customer satisfaction is achieved through giving priority to quality.