Description
These Multifunctional Industrial Mixers (Cooker & Cooler & Mixer) are configurable for many different applications, some examples are processed cheese, dressings, sauces, baby food, confectionery fillings, almond paste, mayonnaise & ketchup and be able to handle different tasks such as mixing, emulsifying, heating up, cooling, grinding, emulsifying, size reduction, direct or indirect cooking under vacuum, deaerating (vacuum) and homogenizing.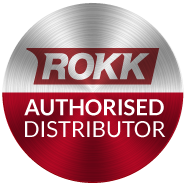 Features
Manufacturer: ROKK Processing
Model: CCM 200
Function: Universal mixing cooker
Bowl capacity: 200 liters
Year of manufacture: 2022
Product processing capacity: 170 liters/ batch
Batch time: 8-12 minutes
Processing temperature: max 95 C
Automatic tilting
Automatic opening & closing of lid
Direct steam injection
Double jacket (Heating/ cooling)
Vacuum pump (controlled negative pressure %)
Discharge valve/ fitting
PLC and touch panel
Water flowmeter
Axial face seal
Main motor: 3 knives with 0-3000 rpm
Frequency controlled main motor
Scrapper's motor: 2 scrappers
Steam separation & filtration & pressure regulation station
Electrical requirements: 380/400V @ 50HZ, 3Phase.
See 'Technical Doc' link for ROKK Brochure.
Optional
Vacuum condenser for cooling & dehumidifying
Processing temperature: max 125 C
Buffer tank
Discharge pump
Flowmeter for oil dosing
Flooring funnel
Hoppers
Inline mechanical homogenizer (micro-cut)
Lifter
Advantages
Short batch time
Energy efficient
Easy to integrate in a production line
PLC process controlling system
Component from the most reliable brands
Configurable for many different applications
Complete product emptying (Minimal losses)
Machinery World
Average rating:
0 reviews
---
Download Technical Doc