With the New Year fast approaching, it's time to start thinking about getting your machines in premium condition for a problem-free, productive season throughout 2017.
At Machinery World, the service department have taken some time out from planning a comprehensive servicing schedule from January onwards to talk through some of the most common problems they have encountered, and to offer some preventative advice.
Senior engineer Russell Jex has been with Machinery World for over six years, and has resolved breakdowns from the obvious to the extreme, but he firmly believes it's the simple problems that are the most frustrating:
Whilst the last thing anyone wants is a major problem like a cracked dasher or leaking barrel, I often feel it is worse when production stops for something small, as this could so easily be prevented.
The most common unscheduled repairs we do are usually to do with leakage issues, because an o-ring needs replacing, or a mechanical seal has gone," he explains. "Problems with the refrigeration process, like gas leaks, or unstable aeration, which makes the ice cream unsaleable because the weight isn't consistent, come a close second – and then there's always a simple bearing collapse to bring production to a swift and grinding halt.
Before jetting off to Ghana for ROKK's latest installation, he commented,
All of these breakdowns are costly for ice cream producers, especially the smaller operators, as it can mean they have to stop production altogether whilst they wait for an engineer to come out. At Machinery World we pride ourselves on solving our customers' unscheduled repairs the same day, or the day after at the very latest. Breakdowns can be hugely frustrating for small businesses – but can easily be avoided.
The three-strong service team advocate a prevention rather than cure approach as Martin Alexander explains: "Customers booking an annual service very rarely have a simple fault breakdown, as we spot any wear and tear and potential weak spots, replace seals and gaskets and carry out preventative maintenance to ensure machines are in prime condition to keep working at their peak throughout the season. Whilst some owners may baulk at the idea of paying for a service when their machines seem to be working fine, it often proves to be a false economy, with machines breaking down just when you need them most."
Regular servicing also means that ice cream manufacturers have the correct paperwork in place for audit, or a potentially lucrative deal with a supermarket chain.
And the other top tip for a deliciously trouble-free season comes from Machinery World's newest service department recruit, Chris Wilson.
I've been part of the team for a year now, learning more and more each day, and that's what is just as critical for our customers – knowledge. Good staff training both in terms of how to operate the machines, and also knowing the importance of keeping them spotlessly clean can prevent so many problems and greatly extend the life – and productivity – of your machine."
But the team don't just repair machines: Another important aspect of their role is to deliver, set up and test new machinery, and of course, train customers on their new purchases. But new doesn't always need to mean brand new: whilst Machinery World stock some of the industry's best equipment including exceptional artisan equipment from the famous Cattabriga stable, budget-priced but mighty Promag machines, Coldelite CK blast freezers and their sister company ROKK's brand new machines, the company is also the UK's premier stockist of second hand machinery, which is fully-serviced prior to dispatch from Machinery World's superbly equipped workshop.
There are a tremendous number of small firms just starting out in the ice cream business who simply can't afford to buy new at the outset, so we can offer them an excellent choice of top quality used machines as an alternative.
says Russell.
Our experienced sales team can talk to them about their aspirations as well as their budget, to find the solution that works best for them, which could mean one larger machine, or perhaps several smaller machines, so they can do lots of different flavours at the same time.
When existing customers need to replace their machines, they find added benefits to working with the close-knit team at Machinery World, as UK sales director Phil Darvell explains: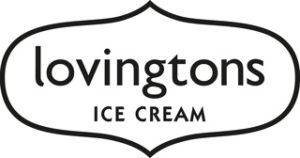 Because our service department is a team of three, they know their customers, their customer's businesses and their machinery inside out," says Phil, "which means that when the time comes to reinvest the sales and service teams pool their knowledge and expertise to ensure our customers purchase the best possible machine for their individual needs.
Shortly after John Clement took over his tenure at Lovingtons Ice Cream, having spoken to the engineers as well as the sales team and to satisfy demand for their growing 125ml pot business he purchased a ROKK RR3800 rotary filler, now the centre piece machine in Lovingtons' BRC AA grade approved production site.
This ROKK is exactly the right machine for our business," says John. "We are continually impressed by the industry-leading expertise within the Machinery World Group of companies, and the outstanding professionalism, response times and support given to Lovingtons over the years.
Please contact the service team at Machinery World to book-in your annual service now, on 01455 220179 or follow the links to find out more about the range of new and used machines available.
Photo caption: The Machinery World Service team, L-R: Chris Wilson, Russell Jex and Martin Alexander