The expertise of Leicestershire-based dairy machinery suppliers Machinery World expands across all areas of dairy processing – and they have added a 1400 litre butter homogeniser to their already extensive range of new and used machinery.
The ROKK RBR1400 Butter Reworking Homogeniser reduces thawing time and optimises consistency, giving customers a high-quality product with improved spreadability and a longer shelf life.  With a full stainless-steel construction and improved safety chute, the RBR1400 gives customers full control over the pneumatic force feeder and auger speed, making it easy to achieve a consistent, bespoke product every time.
It joins an admirable stable of new and used machinery spanning the full range of processing needs for the dairy industry, from separation through to storage and packaging.
This one-stop-shop approach to processing gives customers a whole host of benefits, as Tim Darvill, Machinery World's Head of UK Sales and Procurement explains: "We can knowledgeably support and advise our customers on any aspect of their machinery needs, because we understand the processing cycle from beginning to end.  This means that whatever piece of machinery they wish to replace, we can assess, recommend, and supply options to suit their needs".
"We always have an excellent selection of new and used machinery in stock, and contacts around the world enable us to quickly source an alternative if that will be the best fit for the customer.  Combine this with the support available from our team of expert engineers and the thousands of spare parts we have on site through our sister company, Dairy Bits, we can confidently take the headache out of any situation."
Tim, a chartered engineer, joined Machinery World three and a half years ago having spent many years working for large, blue-chip companies including Dairy Crest and Britvic Pepsi.
He was attracted to Machinery World because of their customer-centric approach: "I love the consultative way we work at Machinery World," he explains.  "We listen and respond to the customer's specific needs and requirements from a technical, practical, and budget focused perspective, making informed recommendations that really work for their business."
"This also enables us to identify new applications and build machines which offer a versatile range of solutions, like the ROKK CCM200 cooker, cooler, mixer. The CCM range offers a wide range of usages across many industries including dairy, plant based and food processing and is available in sizes from a 5L pilot plant through to 1,200L for larger batches."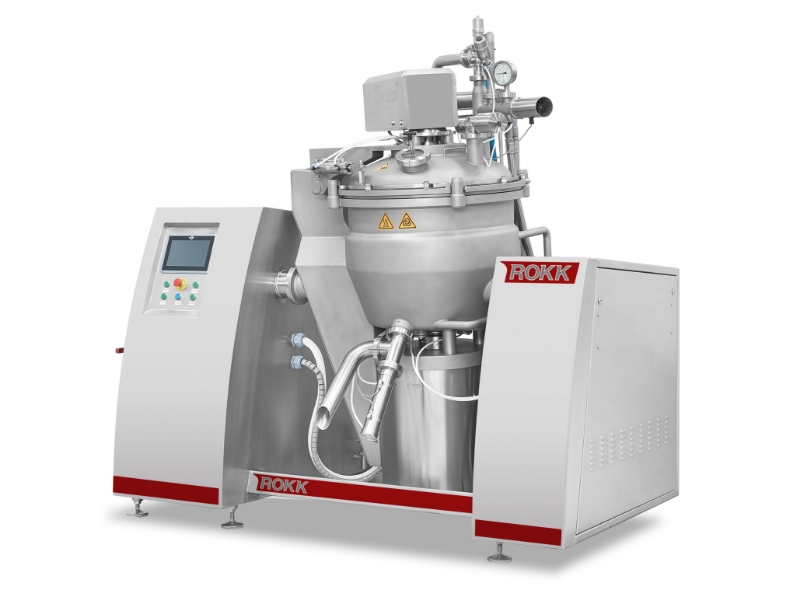 Tim was joined last year by Arun Jacob, who has taken over customer contact across the north of the country to ensure every customer continues to receive that Machinery World hallmark of a bespoke and personalised service.
Also an engineer, with an MSc from Nottingham University and MBA from Strathclyde University, Arun has worked in the food and dairy processing equipment industry for over 15 years and finds the Machinery World approach both educational and rewarding.
"Machinery World is the only company I know in this sector which puts the extra effort in to go and visit every customer, no matter where they are based, or what their budget is," says Arun.  "No two client operations are the same, so this means I'm not only able to give them the best possible advice for their bespoke needs – I'm also constantly expanding my own knowledge and expertise."