Leicestershire-based food and dairy machinery suppliers Machinery World Group have further
increased their pre and post-sale engineering offer with a raft of new appointments and training – ensuring
customers get the best possible advice and assistance when and where they need it.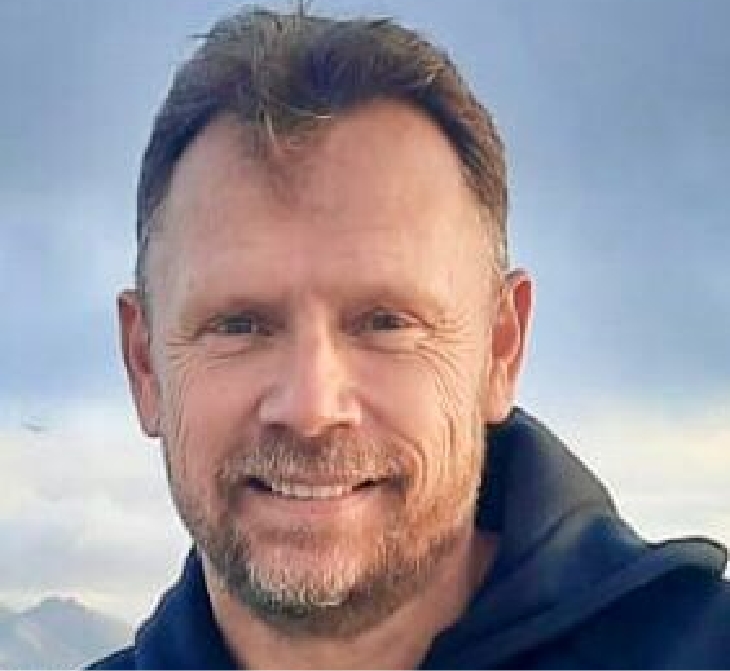 Food and dairy industry veteran Tertius Syfert has been designing, manufacturing, trading and repairing equipment
for over 30 years and joined the Group earlier this year. He will be working closely with Joe Hawker, who recently
graduated from Coventry University with a 1st in Mechanical Engineering and starts his career in earnest at
Machinery World.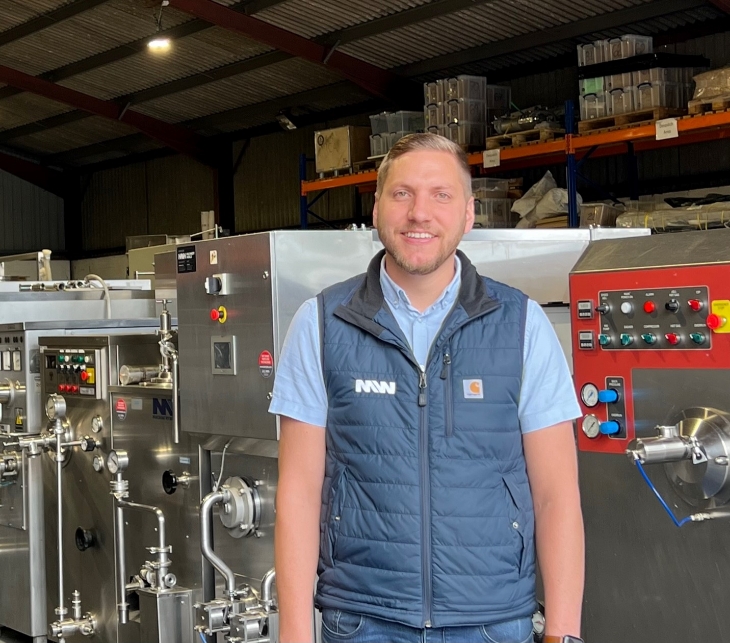 The duo joins the strongly established engineering team of Russell Jex, Martin Alexander and Chris Wilson and are
ably supported by Gilbert DeVogel, who has moved into the role of Engineer Manager to coordinate and schedule the
workload.
"These are exciting times for the Machinery World Group," says Managing Director Paul Crowter. "We have significantly increased our range of new and used food and dairy processing machinery over recent years and feel now is the right time to expand our engineering team. Part of the Machinery World ethos is to always ensure we are there for our customers, providing advice, support and practical assistance when and where they need it – and our new appointments enable us to continue to provide exemplary service to customers old and new."
Tertius, who originates from South Africa, began his career in 1995 with worldwide dairy company Lactalis – and
first met Paul over twenty years ago when he travelled to the UK to source new machinery. Shortly afterwards, he set
up his own company, Syfert Automation, designing and manufacturing food and dairy equipment for a range of different
uses from production and preparation to packaging. He and Paul kept in touch and when Paul told him about his
expansion plans, he was delighted to join the team.
"When running your own business, you accumulate an extensive amount of valuable experience, but you don't get to share it," says Tertius, a qualified artisan who is also trained in CAD software design. "By joining Machinery World, I get to meet new people, build meaningful relationships with customers and suppliers, and share my experience with the team. I am also widening my own knowledge – whilst I am the butter, milk and cheese expert, there's a lot I can learn from the ice cream machinery masters in the team, and I'm really excited with my role as both teacher and student."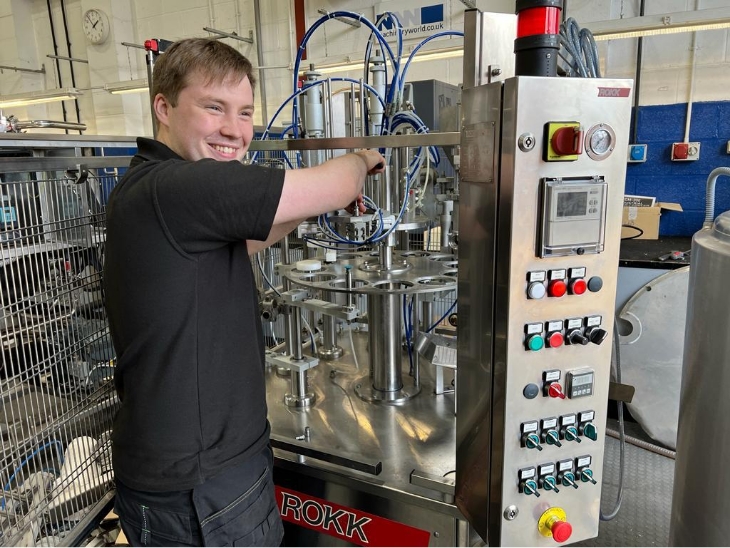 Joe is equally enticed by the diverse range of machinery, old and new, that he is being trained upon.
"Every day is different at Machinery World – it's fantastic to be so hands-on with the machinery and develop such a range of skills from wiring, refrigeration and pneumatics to servicing, checking for faults and getting out on site to meet the customers," says Joe.
"At first, the machinery was quite daunting, it looks so complex," he continues, "but when you get down to it it's quite logical and easy to operate. It also helps that I am being mentored by some of the most experienced ice cream and dairy engineering professionals you could hope to meet – and everyone is so friendly and supportive, it's such a genuine place to work."
It is these family values that first attracted Gilbert DeVogel to join Machinery World over sixteen years ago as a
helper in the warehouse. He has worked his way up through both college and the business, helping to establish and
later run Dairy Bits, the spare parts branch of the company, before taking on his most recent role as Engineer
Manager.
"Machinery World is a great place to work, everyone is wholeheartedly focused on helping each other and giving our customers the best service possible, which is why my new role has been created," explains Gilbert. "I am basically the liaison bridge between the customers, the sales teams and the engineers, ensuring each and every job gets prioritised, distributed and completed. Now we have expanded our team and services, it makes sense for customers to have one clear point of contact for all their servicing, repair and maintenance needs."
Gilbert coordinates the pre and post-sales servicing of all machines, scheduling both the workshop and on-site
activity.