Turnkey stainless steel tanks for dairy, food and chemical process solutions
Specially designed plant in various diameters for customers requiring bespoke solutions.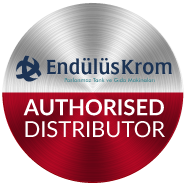 We are pleased to announce we are now authorised distributors of Endülüs Krom stainless steel tanks.
Famous throughout the world for the manufacturing of high-quality food and dairy tanks.
Applications for stainlees steel tanks include:
Storage
Mixer
Insulated
Heating/cooling
Filtrations
On vehicle
Turnkey food
Chemical
Automotive